About The Covelli Centre
---
MAKING OUR EVENTS YOUR MEMORIES
Welcome to the official website of the Covelli Centre. We are proud to be Youngstown's premier sports and entertainment facility. Located between Cleveland and Pittsburgh, we host world-class events, concerts, family shows, and sporting events.
The Covelli Centre is home to the USHL's Youngstown Phantoms. We have also hosted championship boxing matches, a yearly high school basketball showcase and multiple sold out professional wrestling events.
The first event at the Covelli Centre was on October 29th, 2005, featuring a concert by 3 Doors Down. Since then, many other world-famous acts have performed here, including Elton John, Barry Manilow, Tim McGraw, Motley Crue, Trans-Siberian Orchestra, Disney On Ice, Alice Cooper, Carrie Underwood and Lynyrd Skynyrd.
FUN FACTS:
Cost of the facility – $42 million dollars
Seating Capacities for various events:
– Hockey: 5,700
– Basketball: 5,900
– End Stage Concert: 6,300
– 1/2 House: 3,800
– Center Stage in Round: 7,000
Total area of the facility: 169,000 sq. ft.
In addition to our full-time staff, the Covelli Centre employes as many as 250 part time seasonal employees.
Floor space hockey requires for games: 85′ x 200′ (17,000 sq. ft.)
There are 520 Club Seats and 26 Luxury Suites.
There are 60 TV's located in the suites and throughout the Covelli Centre.
There are a total of 138 restroom fixtures throughout the Covelli Centre.
– 83 Women's
– 53 Men's
– 2 Family.
It takes an average of six hours to convert the facility from event to event.
It takes a Covelli Centre operations staff of about 10 people 32 hours to make ice.
The ice at the Covelli Centre is 1″ thick. It is maintained at 19 degrees for hockey and 24 degrees for Disney on Ice and figure skating shows.
There are approximately seven miles of cooling pipes in the concrete floor under the ice.
There are four visiting locker rooms / dressing rooms and two green rooms for visiting teams and artists.
The Covelli Centre uses 550 cubic yards of dirt for rodeo, monster truck and motocross shows to cover the performance area.
Featured Event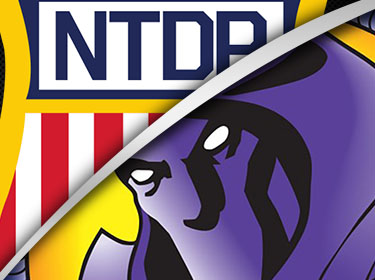 YOUNGSTOWN PHANTOMS VS TEAM USA
Saturday, September 30th, 2023 - 7:05 pm
more info